At the end of every month, our Paid Social division holds an internal meeting to share relevant updates in the social space. In January, they honed in on ad spend predictions, success stories for Brooklinen and Fabletics, Instagram's home screen updates, and Twitter's stance on political posts. Let's get into the specifics!
Ad spend to grow slowly this year. Although predictions indicate that ad spend will grow YoY, the rate previously anticipated has slowed down. Global media investment and intelligence company, Magna, predicted that global advertising revenue would grow 5% YoY ($833 billion), 1.5 percentage points lower than their previous prediction in June. The reason? The report tied it to the "deteriorating macroeconomic outlook." It's essential to remember that these predictions will fluctuate with the economic climate.
Personalized ads success story with Brooklinen. The internet's favorite sheet brand, Brooklinen, took advantage of personalized ads and saw one of their most successful campaigns. After sending out customer surveys, they sifted through reviews and found inspiration from one customer going through something everyone can relate to: night sweats. If you're looking for ways to expand your market, consider personalized ads or a similar approach!
TikTok's Creative Exchange (TTCX). Need to improve brand growth? TTCX might be a solution. This new program is changing the landscape of content creator marketing. It allows you to get matched up with content creators specific to your vertical, ensuring that the content they produce feels native to TikTok. Fabletics tried it out and saw ~21 million plays, +85k likes, and a 45% decrease in CPA.
Instagram swaps out the Shop tab for a Reels tab. As part of a test launched in September, Instagram has decided to pull back on its shopping features. Though shopping won't be dismissed entirely, it'll be removed from the app's home screen. As of right now, Instagram plans to continue to invest in shopping experiences across the platform, so keep an eye out for what that looks like in the future. 
Twitter's stance on political ads is softening. Elon Musk said Twitter would begin to permit cause-based advertising to "facilitate public conversation around important topics." This can potentially affect advertisers in a big way, so be wary of where your ads appear on Twitter as regulations loosen. Note: Since compiling these industry updates, Twitter just announced that ads for cannabis products and services are also allowed.
Overall, the social media landscape is constantly changing, and it's more important than ever to stay informed and adaptable. I hope you can use these insights to inform your strategies and stay ahead of the curve! Want a hand managing your advertising strategy from start to finish? ⬇️

Thanks to the Paid Social division for putting these industry updates together!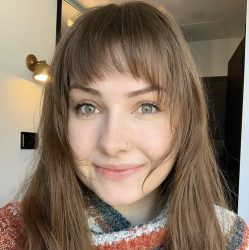 Latest posts by Alisha Martin
(see all)